Watch LAV's latest Video Newsletter here.
2019-2020 Partner Schools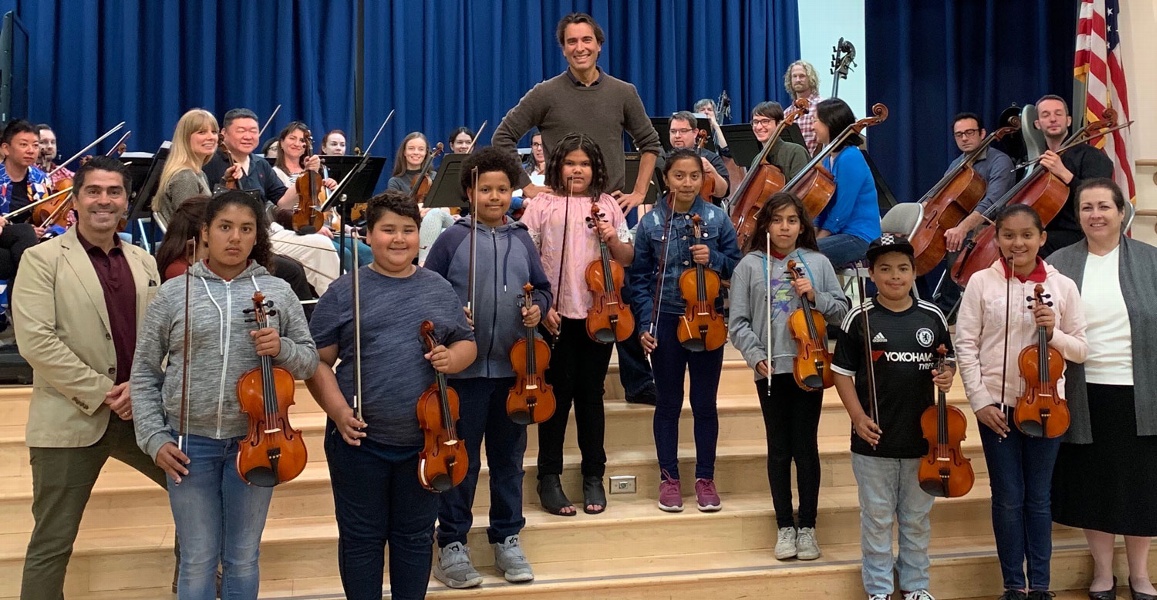 Students and teachers of an LAV violin class, attending an LAV rehearsal
For its 2019-2020 Season the Los Angeles Virtuosi Orchestra is proud to collaborate with these exemplary schools in the Los Angeles area that enthusiastically support music education and the arts.
All net profits from the Los Angeles Virtuosi Orchestra's subscription performances are allocated to the music education programs of its partner schools.