Lisa Delan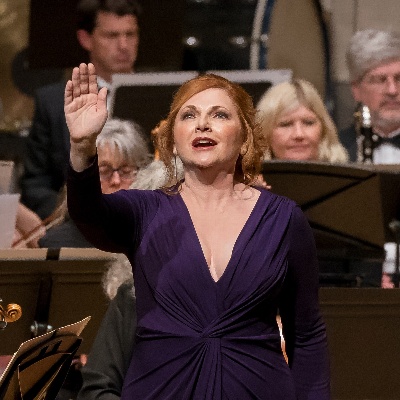 American Soprano Lisa Delan has won acclaim as an interpreter of an extensive range of repertoire and is recognized for her versatility and breadth of accomplishment.
Ms. Delan has performed on some of the world's leading concert stages including Lincoln Center, Davies Symphony Hall, Madrid's Auditorio Nacional, the Moscow Conservatory, Tchaikovsky Hall, and in a special appearance at Windsor Castle. Her festival appearances include the Bad Kissingen Festival in Germany, the Colmar Festival in France, the Rachmaninoff Festival in Novgorod, Russia, Festival Napa Valley, the Tuscan Sun Festival, and the Domaine Forget Festival in Quebec.
Ms. Delan first won recognition singing the title role in the world premiere of Gordon Getty's Joan and the Bells in 1998, a role she has since reprised in France, Germany, Spain, the US, UK, Mexico and Russia, and on the 2002 recording for Pentatone. Critics praised her depiction of Joan of Arc as "beautifully sung" (International Record Review), "refreshingly unpretentious" (Gramophone), and "a role she has made her own, with the kind of pure tone one expects of a saint-to-be and the passion one expects from a 19-year-old girl going to her death. Miss Delan is exceptional" (Nevada Events). She reprised this role for the Russian National Orchestra's Grand Festival in Moscow in 2012, and most recently with the Berkeley Symphony in 2018.
Ms. Delan is privileged to collaborate with composers whose musical lives are still works in progress. Among others, she has performed and recorded the music of William Bolcom, John Corigliano, David Garner, Gordon Getty, Jake Heggie, Mikhail Pletnev, Michael Tilson Thomas and Luna Pearl Woolf. She was featured on three recordings released by Pentatone in 2009: And If the Song Be Worth a Smile, her debut solo recording of songs by American composers (with pianist Kristin Pankonin); Getty's song cycle The White Election (with pianist Fritz Steinegger); and as a guest artist on Phenomenon (works by composer David Garner). In reviewing all three recordings, Sequenza 21 concluded, "As a song interpreter she may well be unequaled."
The year 2013 saw the release of The Hours Begin to Sing and the new Getty opera Usher House, both on Pentatone. An Audiophile Audition critic wrote of The Hours Begin to Sing, "I reviewed Lisa Delan's first issue in this series in 2009… I said then 'I am not sure I have heard a finer American song album since Songs of America made its debut [20] years ago.' Well, guess what? I can say it again, with a lot of confidence…. Lisa Delan is still the master of this sort of recital."
Also in 2013 Oxingale Records released Angel Heart, A Music Storybook, created by Ms. Delan and composer Luna Pearl Woolf, featuring the soprano together with Frederica von Stade, Zheng Cao, Sanford Sylvan and Dan Taylor with Matt Haimovitz and his all-cello ensemble Uccello. The recording also features Jeremy Irons narrating an original story by best-selling author Cornelia Funke. Angel Heart premiered in 2013 as a live multimedia performance presented by Cal Performances in Berkeley and Carnegie Hall in New York City and was presented in 2015 by Festival del Sole (now Festival Napa Valley). The family-oriented project has been lauded by The Wall Street Journal, Publishers Weekly and The New York Times. Pentatone has re-released the original English language version of Angel Heart in a deluxe family edition, as well as a German language release narrated by author Cornelia Funke.
2015 welcomed the release of Pentatone's American holiday album, December Celebration, featuring Ms. Delan in works by Jake Heggie and David Garner with baritone Lester Lynch and members of the New Century Chamber Orchestra.
Ms. Delan reached a new level of artistry with Out of the Shadows: Rediscovered American Art Songs, collaborating with Kevin Korth (piano) and Matt Haimovitz (cello) on a collection of 31 songs by ten composers, which Pentatone released in spring 2016.
2018 brought the release of her latest album, A Certain Slant of Light. The Pentatone recording features 22 Emily Dickinson poems set to music by composers Aaron Copland, Gordon Getty, Jake Heggie and Michael Tilson Thomas.
Among other projects, Ms. Delan is currently developing a genre-defying recording with Christopher O'Riley and Matt Haimovitz featuring art songs written for the soprano by Mark Adamo, John Corigliano, Aaron J. Kernis, Philip Glass, David Sanford, Conrad Tao and Luna Pearl Woolf, based on lyrics by The National, Joni Mitchell, Portishead, Lou Reed, GBV, and Gabriel Kahane.
Events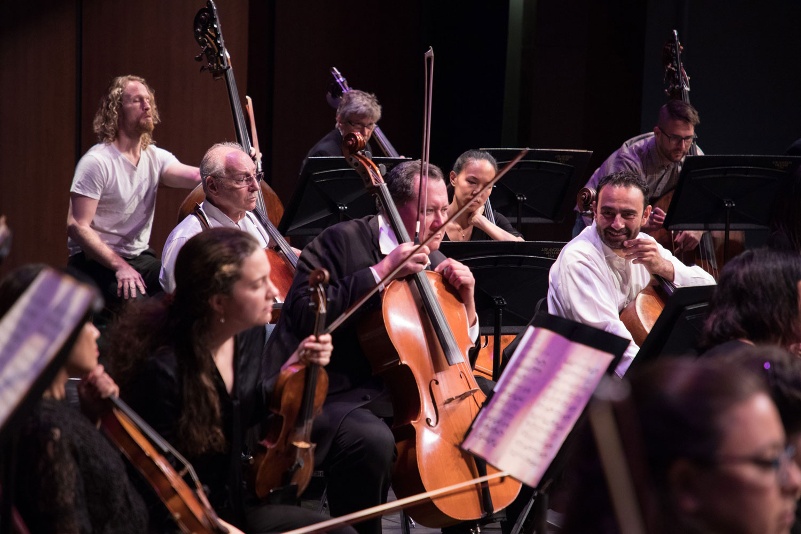 Friday, May 12, 2023 | 08:00 PM
Celebrated soprano Lisa Delan returns to the Theatre Raymond Kabbaz stage, performing one of her signature works. This is combined with an exciting finale by Jacques Castérède and W.A. Mozart's Harp and Flute Concerto, featuring two rising musical stars in their Los Angeles Virtuosi Orchestra debuts.
Get Tickets
Read More
---